The Italian growers' organisation OP La Maggiolina has expanded its greenhouse area by another 25 hectares. The organisation specialises in growing baby leaf and with this expansion it is the largest of its kind in Europe. Of the total 235 hectares of greenhouses, 210 are certified organic, which is also a record. The crops have also been awarded the PGI label issued by the Consorzio di Tutela della Rucola della Piana del Sele.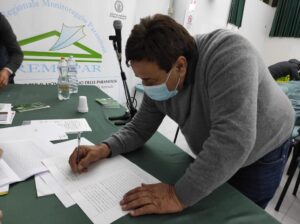 It is no secret that Santo Bellina, managing director of La Maggiolina, was one of the main advocates of the creation of the PGI consortium and actively supported its new chairman, Vito Busillo. After all, it was the entrepreneur from Bergamo who laid the foundations for the cultivation of baby leaf in the Sele plain by using sophisticated and innovative techniques. At the end of the 1980s, Bellina had to move from the region of Lombardy to southern Italy to meet the year-round demand for this product.
"It started out as a way of upgrading a crop rooted in an area that has long deserved to be appreciated. Here, the arugula finds a clear geographical collocation, which can be traced back to a certified and guaranteed quality," said Santo Bellina.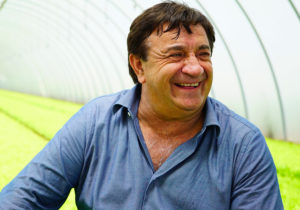 In 2003, with the collaboration of the Busana sisters of L'Insalata dell'Orto, Santo Bellina began to cultivate organic lettuce and in a short time became a reference point for many markets in Europe. Today, its main destinations include Germany, Denmark, Austria, Switzerland, England, France and the Scandinavian countries.
"Five years ago, our path crossed with that of Gianluca Schiassi of the BIA Consortium, which has allowed us to reach new markets, expand the organic segment, and consolidate others. Our company produces a total of 10,000 tonnes of lettuce per year, including wild arugula, lamb's lettuce, spinach, chard and baby lettuce. The latter are also grown in the open field. This is a cultivation technique that works well with organic methods and enriches the land with many shades of color."
La Maggiolina grows 90% of its crops organically and 3,500 tonnes of these are packaged by the organisation itself in their warehouses in Martinengo (BG) and Salerno, which are both certified for the PGI production, and from which 35 million packs are produced each year. The organisation has GlobalGAP, GRASP, Bio Suisse, Naturland, BRC, IFS and other certifications.