The Apulian grape season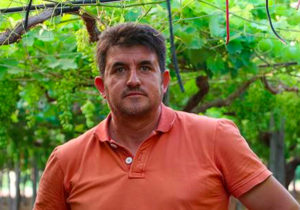 is gaining more and more momentum, especially for the seedless varieties that are particularly appreciated abroad.
We spoke by phone to Tony Romanazzi of the eponymous farm in Agro di Castellaneta, in the province of Taranto, who produces "a selection of patented seedless grapes varieties, all belonging to SNFL, IFG, ARRA and Sun World," according to the entrepreneur.
"This year – added Romanazzi – besides the coronavirus and its impact, the real problem has been the not too favorable climate. Swinging temperatures and sudden and violent rainfalls have made it hard, but without ever really compromising the overall quality of our crops. The fruits have grown well, with regular bunches, leaving our grapes in good shape and, on the phytosanitary side, unharmed."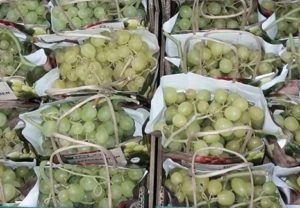 "We'll start harvesting in a few days" – he explained – "so I'm still unclear on the business scenario. At the moment it is too early to make any observation. Moreover, what has been emerging for some years now is that the month of July has become increasingly important for seedless varieties and offers opportunities that were precluded until about ten years ago. Especially abroad, but for some time now also in Italy, seedless varieties are proving to have a higher market penetration capacity compared to those with seeds."
"New consumption trends have imposed a varietal innovation that has turned over the years into a new way of working, involving the uprooting of historical varieties, investments in replanting, adaptation to new agronomic techniques and great efforts to produce quality with consistency, in order to meet the demands of consumption. We are still in the process of refining the production processes, so that the varieties we use can express their maximum potential. Luckily, we are supervised by breeder companies that work closely with us to ensure better results."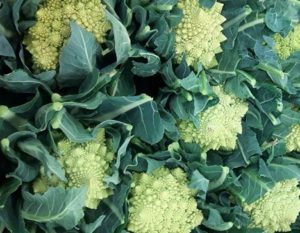 The company also produces about 70 hectares of citrus fruits, including oranges and clementines (always patented) from October to April. The production of brassicas is intensive too, with 80 ha of cauliflower, from November to May. The remaining areas are dedicated to rotations, in compliance with the rules on organic farming.
"The main destination of our references in other countries is Germany – concluded the manager – but we also work with Italy. The prevailing marketing channel is still the large-scale retail trade. Our potential is really high, but sometimes it is weakened by normative constraints and business trends that slow down the socio-economic development of the territory. For this reason, group initiatives such as the BIA Consortium, coordinated by Gianluca Schiassi, which act as accelerators for organic farming businesses, are highly appreciated.
"Contact:
Azienda Agricola Romanazzi 
Via Borgo Perrone, 105
74011 Castellaneta (TA) ITALIA
Phone.: +39 347 94 08 094 (Produzione)
Phone.: +39 338 93 97 117 (Commerciale)
Email: info@romanazzifruit.com
Website: www.romanazzifruit.com
Bia Soc. agr.  Consortile S r.l. 
Traversa San Gervasio 16
48012 Bagnacavallo (RA)
Phone.: +39 0545 1885361
Gianluca Schiassi – Ref. commerciale
(+39) 335 6501764
Email: gianluca.schiassi@biaarl.it
Website: www.consorziobia.eu
Publication date: 
© FreshPlaza.com