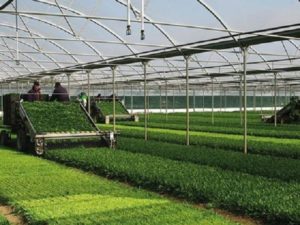 Among the farms that never stopped during the emergency, despite being in the most risky areas, there is also the Op La Maggiolina di Martinengo, in the province of Bergamo.
The organization brings together 14 farms that all produce the same type of product, cutted  baby leaves, intended for the first range or unwashed packaged product.
"80% of our first range is sold abroad, mainly in Germany, Denmark and also in Switzerland, Austria and Holland – explains Marzia Bellina, company director – Of the product we produce, a part is packaged by our Op, a part is marketed as a bulk product to be mainly transformed into a fourth range product, one of our major customers in this case is Insalata dell'Orto. Our first range is also sold to the large Italian retail chains: in this case collaboration with the Bia consortium to which we belong was essential, which has been able to enhance an unwashed product at a low cost in order to compete with the fourth range " .
The company covers about 200 hectares of greenhouses, 90% of are organic. "We are one of the few P.O. (producers organisation)  that can count on an organic greenhouse production so developed – he adds – and thanks to the fact that 75% of our land is located in southern Italy in the Salerno area, we are able to have a continuous production throughout the year. Just think that in the winter months in Bergamo it takes about 80 days to harvest a salad, while in the south the times are shorter and the product is already perfectly developed on average 45 days ".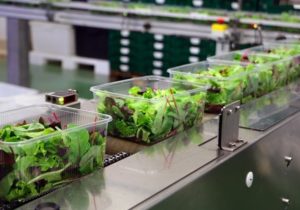 Rising orders: Coronavirus or foreign market?
"In the last period, especially in mid-March, we noticed a very irregular increase in demand – comments the manager – some days the orders were skyrocketing and then lowered in the following days. I don't think it only affected the emergency situation, because in April we also worked a lot with foreign countries and May is confirming this trend. Maybe it was simply an overlap of two different situations. "
Despite the difficulties imposed by the lockdown, the activities of the Op La Maggiolina never stopped, in full respect of the safety of its workers. "Despite the social distancing and the relative shift to avoid gatherings, several employees have fallen ill – he says – and there have been numerous delays, starting from the queues at the entrance to measure the fever. We had to give up many people, considering that at the slightest symptom he was prevented from joining the company ".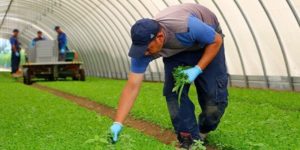 Variety and packaging
The production of Op La Maggiolina is concentrated on five types of salads: spinach, lamb's lettuce, rocket, lettuce and mesclun.
"Mesclun, a mix of lettuce and other varieties, is one of our flagship products. – comments Bellina – We created it by collaborating with a seed company, so as to be able to obtain a perfect mix already at the time of harvest. Depending on customer requests, we proceed with a product customization ".
The entire first range of the company is sold in closed packages with Flowpack, in trays or in bags, most of which are marketed under the private label. "The customer demand for packaging begins to go in a more eco-sustainable direction – he adds – but we are not yet ready to adopt new packaging: considering the weight of our products, the use of different materials would represent an excessive cost. But we are ready to reflect on it, with the right support from the large-scale distribution and suppliers ".
Predictions for the near future
"There is certainly a serious economic crisis that will affect the whole world, and unfortunately Italy will be no exception – concludes the manager – It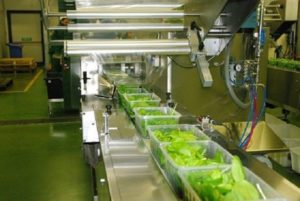 is also true, however, that the consumption of fresh, healthy and natural products has seen good results. performance and that people could orient themselves, with a view to greater health and health reassurance towards organic products that are more sustainable also from an environmental point of view; another theme now no longer negligible. In short, there are many variables and extremely magmatic perspectives so it is very difficult to make predictions. One thing, however, as far as I'm concerned, is a certainty: working with commitment, seriousness, professionalism and always aiming for innovation and maximum organizational efficiency can only always reward. And I believe that our company, even in these difficult moments, has demonstrated that it has everything it needs to be on the market as a leader ".
Copyright 2020 Italiafruit News